MSN Names: Funny MSN Names - The MSN Names Database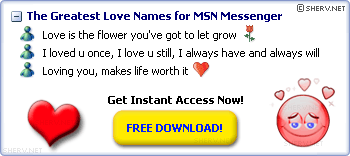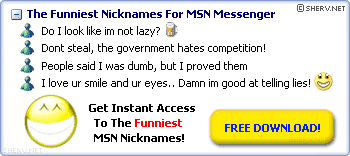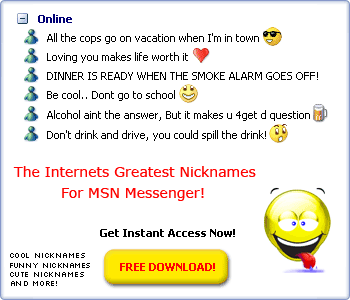 Funny MSN Names
This is the definitive MSN Messenger Names category to get the best funny MSN Names, funny screen names, funny nicknames & nicks and funny display names for MSN Messenger!
People often use Funny MSN Names to spread humour through their MSN names, and of course they also put a smile on the faces of your MSN Messenger contacts! We have an extensive collection of Funny names for MSN Messenger that you can use in your nickname. You will find the funny msn name collection below, enjoy!
Funny MSN Display Names
Many great and Funny Display Names for MSN!
They've finally come up with the perfect office computer. If it makes a mistake, it blames another computer.
Doing nothing is very hard to do...you never know when you're finished.
When I was born I was so surprised I didn't talk for a year and a half.
Some folks are wise and some otherwise.
I like long walks, especially when they are taken by people who annoy me.
We hope you enjoy these hilarious and Funny Display Names for MSN Messenger and submit your Funny Names to us!


Previous Page of Funny MSN Names
Next Page of Funny MSN Names
Jump to page:
1
2
3
4
5
6
7
8
9
10
11
12
13
14
15
16
17
18
19
20
21
22
23
24
25
26
Popular Name Categories:
All MSN Names Categories
Do NOT copy the Funny MSN Quotes and Funny MSN Screen Names.



Copyright 2001-2006 MessengerTools.NET MSN Messenger Names.
| | |
| --- | --- |
| | More stuff |
| | |
| --- | --- |
| | Survey |
What is your favorite Messenger version?


| | |
| --- | --- |
| | Cool Sites |
| | |
| --- | --- |
| | More Sites |