MSN Names: Halloween MSN Names - The MSN Names Database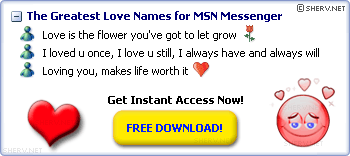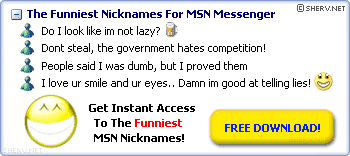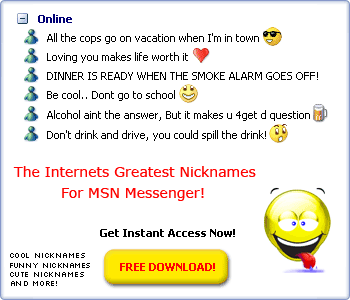 Halloween MSN Names - MSN Messenger Nicknames


Halloween, the spookiest holiday of them all! On the night of October 31, thats when the ghouls, monsters and spooks come out!
In this section we have added a whole lot of MSN Names, MSN Nicknames, screen names, Display Names and nicks relating to Halloween. Most of these Halloween MSN Names are quite Funny and very entertaining!
We hope you enjoy these MSN Names and have a HAPPY HALLOWEEN!

Halloween MSN Names
What is a vampire's favourite fruit? Necktarines
Why didn't the skeleton cross the road? He had no guts.
Why are skeletons calm? Because nothing gets under their skin!
Forget the ghosts... beware of me!
You're so boooo-tiful!

Next Page of Halloween MSN Names
Jump to page:
1
2
3
4
5
6
7
8
9
10
Popular Name Categories:
All MSN Names Categories
Do NOT copy the MSN Names and MSN Quotes.



Copyright 2001-2006 MessengerTools.NET MSN Messenger Names.
| | |
| --- | --- |
| | More stuff |
| | |
| --- | --- |
| | Survey |
What is your favorite Messenger version?


| | |
| --- | --- |
| | Cool Sites |
| | |
| --- | --- |
| | More Sites |