MSN Names: Christmas MSN Names - The MSN Names Database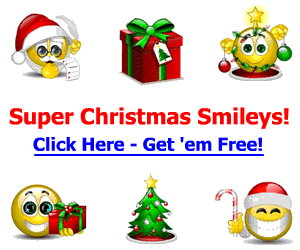 Christmas MSN Names

This is the best MSN Messenger Names category to get christmas MSN Names, christmas screen names, christmas nicknames, Xmas nicks and christmas display names for MSN Messenger!
Need some Christmas MSN Names this holiday season? We have lots of Christmas names for MSN Messenger which you can use to spread the XMas joy in your nickname! Check the Xmas msn name collections below and on the following pages! Have a Merry Christmas!

Here we go: Christmas MSN Nick Names for you to use this Xmas season!
Christmas Names for MSN Messenger
If a big fat guy jumps into ur house and puts u in a sack, dont stress, I told Santa I wanted u 4 christmas!
There is no ideal Christmas; only the one Christmas you decide to make as a reflection of your values, desires, affections, traditions.
If "ifs" and "buts" were candy and nuts, wouldn't it be a Merry Christmas?
Christmas waves a magic wand over this world, and behold, everything is softer and more beautiful.
Dear Santa, For Xmas I want a new bike, a Playstation, a train, some G.I. Joes, a dog, a drum kit, a pony and a tuba.
Santa is coming to town!!!
More Christmas MSN Nicknames and Screen Names
Need more Christmas MSN Names? Just click the 'Next' button below to go to the next page of Christmas screen names!

Next Page of Christmas MSN Names
Jump to page:
1
2
3
4
5
6
7
8
Popular Name Categories:

All MSN Names Categories
Do NOT copy the XMas MSN Names and Christmas Nicknames.



Copyright 2001-2006 MessengerTools.NET MSN Messenger Names.
| | |
| --- | --- |
| | More stuff |
| | |
| --- | --- |
| | Survey |
What is your favorite Messenger version?


| | |
| --- | --- |
| | Cool Sites |
| | |
| --- | --- |
| | More Sites |